I guess I shoulda posted this yesterday but I didn't want to announce presales until the whole project crew knew it was a go [:. The Rare2010 Calendar is now open for presales!





Rare 2010 is a unique calendar geared at exposing some of the less popularized anthropomorphic animals! The calendar, in it's first year, features the talents of a wide variety of artists who have brought their unique talent and love of anthropomorphic art to this project. Limited to a small edition of 180 calendars worldwide, with no reprint promised, this is sure to be a rare collectible piece of art memorabilia! The calendars are professionally printed and I believe will come shrink wrapped and protected for shipping.

To see the artists and the art please visit:
Unusual Anthro Calendar
To see my piece:
Impala: Between the Sun and Moon



I have a very limited number of calendars still available. If you are interested in reserving your copy via pre-order, please e-mail me at xxbalaaxx@yahoo.com or contact me via note here on LJ! I have already sold a number of copies before even publicly announcing the presale, so I am not sure how long my stock will last. The total price is 24$ within the continental US and 27$ worldwide. These prices include S&H. Paypal is preferred but I will accept money order C:.
***Edit: Or buy using paypal now!


~~~~~
I always feel bad plugging projects in my journals, since art is never JUST a business for me. I apologize if the plugs have really annoyed ya guys!! I promise to try and balance them out with something else xD! SO with that spirit in mind, have another speedpaint done last night before bed. I always loved floating cities/rock islands. I know they are heavily overused in fantasy art as is, but I think it's just because it's a theme many people find so appealing ..and as far as Im concerned there can never be enough floaty rock cities [:.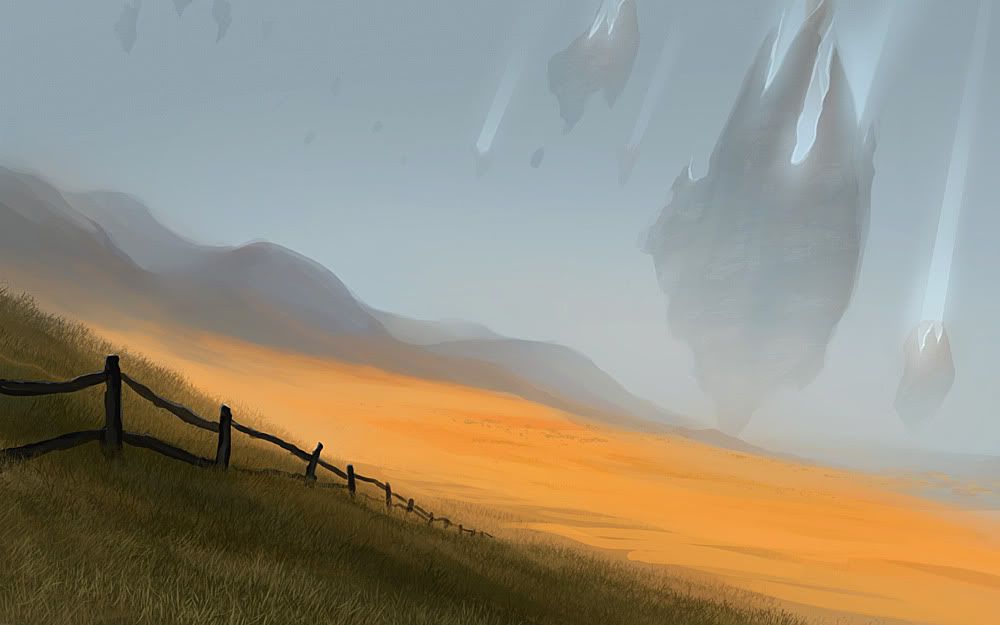 Thank you, as always for stopping by and having a look!